AngelFlesh
P.O. Box 141123
Grand Rapids, MI 49514

Cranial Tempest
c/0 Jeff Fleming
410 El Dorado St.
Vallejo, CA 94590

The Frank Review
P.O. Box 835
Laramie, WY 82073

Green Bean Press
P.O. Box 237
New York, NY 10013

Hick and Blackman
213 Country Club Dr.
Cape Girardeau, MO 63701

Kitty Liter Press
P.O. Box 3139
Nederland, CO 80466

Lummox
P.O. Box 5301
San Pedro, CA 90733-5301

Nerve Cowboy
P.O. Box 4973
Austin, TX 78765

MaryMark Press
45-08 Old Millstone Drive
East Windsor, NJ 08520

Chiron Review
702 North Prarie
Saint John, KS 67576-1516

First Class
P.O. Box 7
Tranquility, NJ 07879

Alpha Beat Press
31 Waterloo St.
New Hope, PA 18938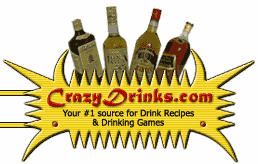 (First Leave yr. browser over the above picture)

What you have just read was a fictional account of a potentially fatal death. Had this, God Forbid, been a real situation, would you have known what to do? If not, you need to call 1-800-saveMsSwa-higgins. Her live could depend on it.

What you have just read was a fictional account of a commercial for 1-800-saveMsSwa-higgins. Poor dear she is too. I can't believe that low life son of hers ran off and married a hemroid ass. Coming from the stock that he does too, bluest ass blood in all of North Dakota. Imagine, the gall! Why, Ms. Swa-higgins ass is of legend--comes from a long line of magical asses, she does. And that's all she ever wanted from the boy, for him to carry on the lineage--poor woman never had a daughter. Why I can remember when her son was but a little thing, he was sickly, you know, thin and full of jaundice. Why Ms. Swa-higgins knew he didn't need no breast milk--he needed the life giving juices of her candy ass--and so he sucked--yes he sucked at the teet of her ass for days, and he got better too, believe you me. And now this. Ingrateful Ingrate.